I join the Army
16-year-old Henny Grünbaum, whose mother had managed to arrange for her three children to leave with a Jawne group, had already started an apprenticeship as a dressmaker in Cologne. One of her father's cousins took her in. At first, Henny worked in a factory in London. During the war she got a new job:

  … But during the war, my sister was somewhere else and I was in the army. I was 18 or 19 years old. When I was called up, I said, 'Yes, I will join the army.' Then I spent three years there. I learnt how to drive in a large camp. I transported war boxes; what was in the boxes I don't know, probably guns.*
< return | forward >

* Interview with Henrietta (Henny) Franks (formerly Henrietta Grünbaum) by project group Kindertransporte in London, 2010.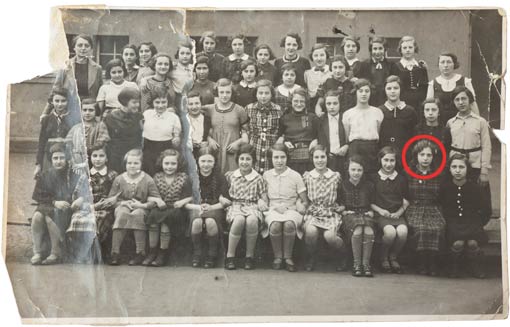 Henny Grünbaum with her school class at the Israelite Primary School of Cologne at Lützowstraße, 1936.
Photo Credit: Courtesy of Henny Franks.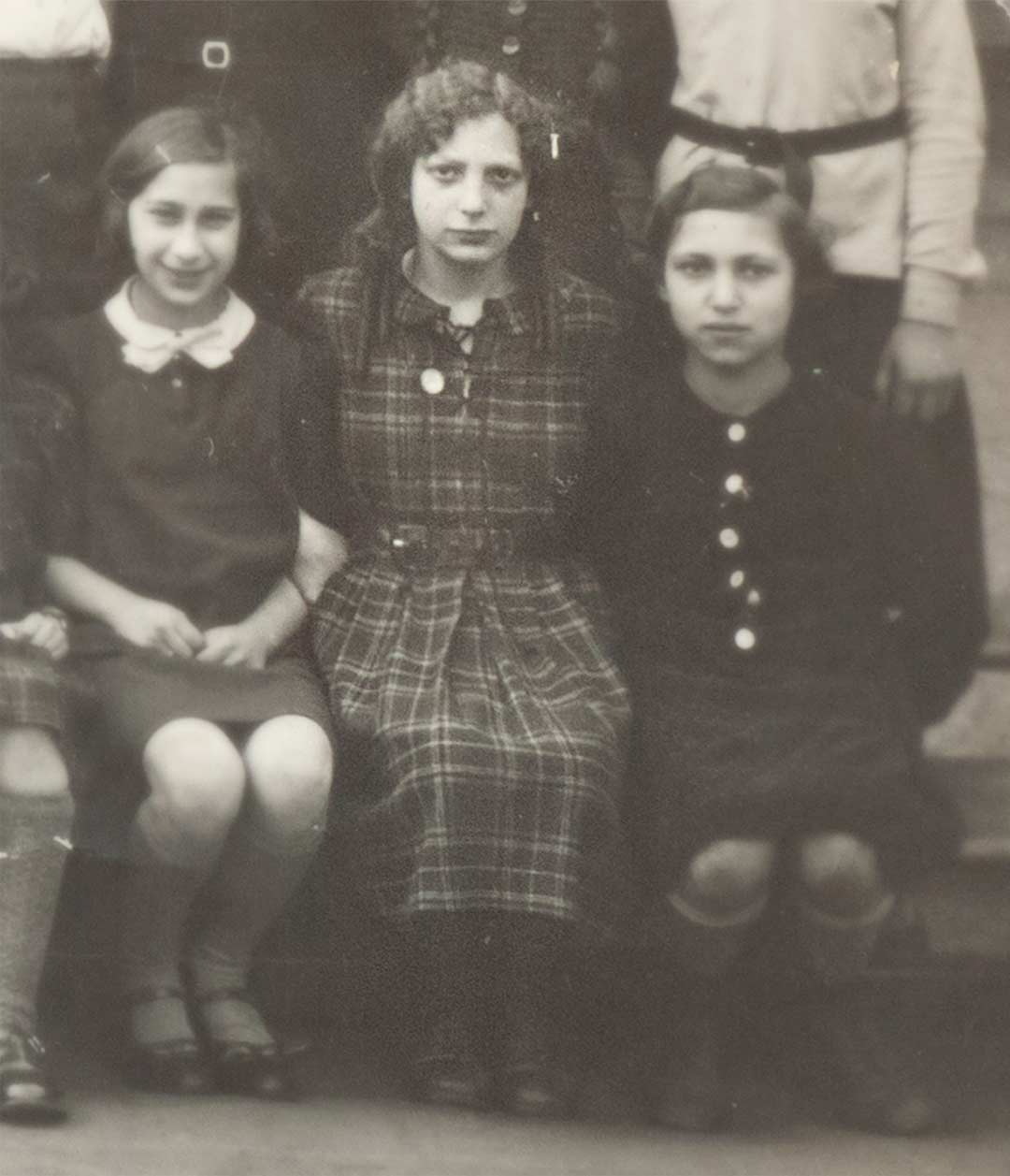 Detail: Henny Grünbaum (middle).

Picture at the top: Henny (left) with her sister Grete during a visit to Cologne, 1948 or 1949.
Photo Credit: Courtesy of Henny Franks.