We were their fathers and mothers
In England , Sarah Perlman from Cologne had got to know a German refugee from Emden who belonged as she did to a Zionist youth organisation. Together, the young couple took over a difficult task during 1945:

  After three months, young people came out of the concentration camps and were brought to England. Most of them were sent to different youth leagues which had accommodation in the cities. We got 25 young people, just boys, and took them in. We were their teachers, their fathers, their mothers, we were everything for them. I remember that I went to the theatre with those boys, I took them to concerts and movies; I then explained everything to them in Yiddish and in German and in English, and all people around me said: 'Shhhhhhh'.

Sarah Amiram, née Perlman, 2012
*
* Interview with Sarah Amiram (formerly Sarah Perlmann) by project group Kindertransporte at Kibbutz Lavi, Israel, 2012.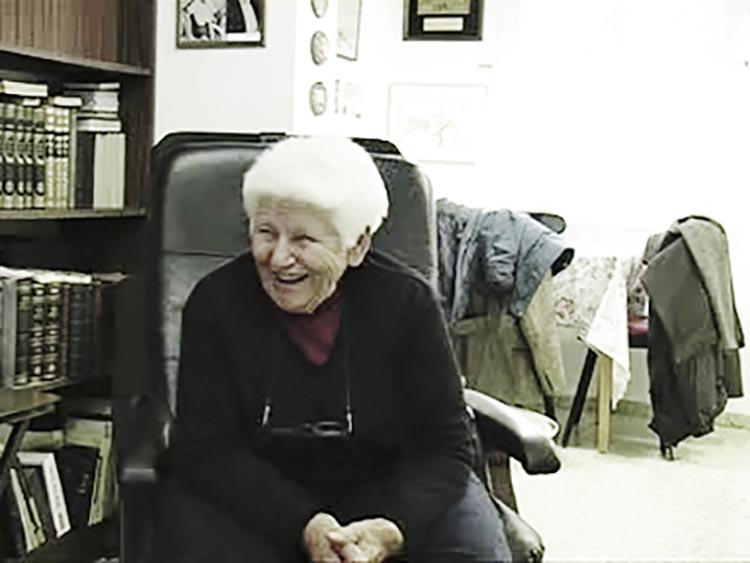 Sarah Amiram during the Interview, Israel 2012

Picture above: Holocaust orphans in Great Britain in 1963 founded the Charity "45 aid society".  On their website you can find photos from the archives of the founders. Photo from the archive of Mr. Goldberg: http://45aid.org/archive-goldberg [13.2.2017]