The deportation of Polish Jews in October 1938
On 28 and 29 October 1938 , about 17,000 Jewish men, women and children with Polish passports were arrested in Nazi Germany and deported to Poland in group transports. A new phase in the Nazi pursuit of Jews began less than two weeks later with the so-called "Polenaktion" and the November pogroms.
THE DEPORTATION ORDER
Nazi "Judenpolitik" (German policies towards the Jews) was intensified during 1938, and the Polish government was afraid of a massive influx of deported Jews of Polish nationality living in Germany. In order to prevent this, a decree was issued on 15 October, requiring Polish nationals who had lived abroad for more than five years to have a current inspection stamp in their passports.
Otherwise the passports would become invalid by the end of October. This meant that such newly stateless people could not be deported any more, according to international law. The German government acted quickly and with great brutality. On 27 October 1938, the "Reichsführer SS" (the commander of the SS and head of the German police) ordered the deportation of Jews with Polish passports from the German Reich. Especially adult men were to be seized, since the Nazi authorities were certain that their wives and children would follow them. The directive ("Schnellbrief") signed by Werner Best at the Reich Security Head Office ordered:
» …using all the forces of the Security Police and the Order Police … all Polish Jews in possession of valid passports are to be immediately … arrested for deportation and without delay taken to the Polish border in group transports. The group transportations are to be carried out so that the hand-over at the Polish border can be effected before 29 October 1938.« *
THE DEPORTATION
In order to carry out the order, about 17,000 Jewish men and women of Polish origin were arrested. To begin with, they were crowded together in police prisons or at collection points, then taken in special trains of the German Reich Railway to the Polish border. Most trains, including those leaving the Rhineland and Westphalia, travelled towards the border town of Neu-Bentschen which was opposite the Polish town of Zbąszyń (Bentschen).
The adults in the deportation trains had some idea of the finality of this deportation. Some of them, and the majority of children and young people, spoke no Polish at all and having been born in Germany had either never been to Poland or had only visited it.
< return | forward >
* RdSchr. d. CdS (Chef der Sicherheitspolizei und des SD) an Stapo-Stellen v. 27.10.1938, quoted according to Ulrich Herbert, Best. Biographische Studien über Radikalismus, Weltanschauung und Vernunft 1903-1989, Bonn 1996, p. 216.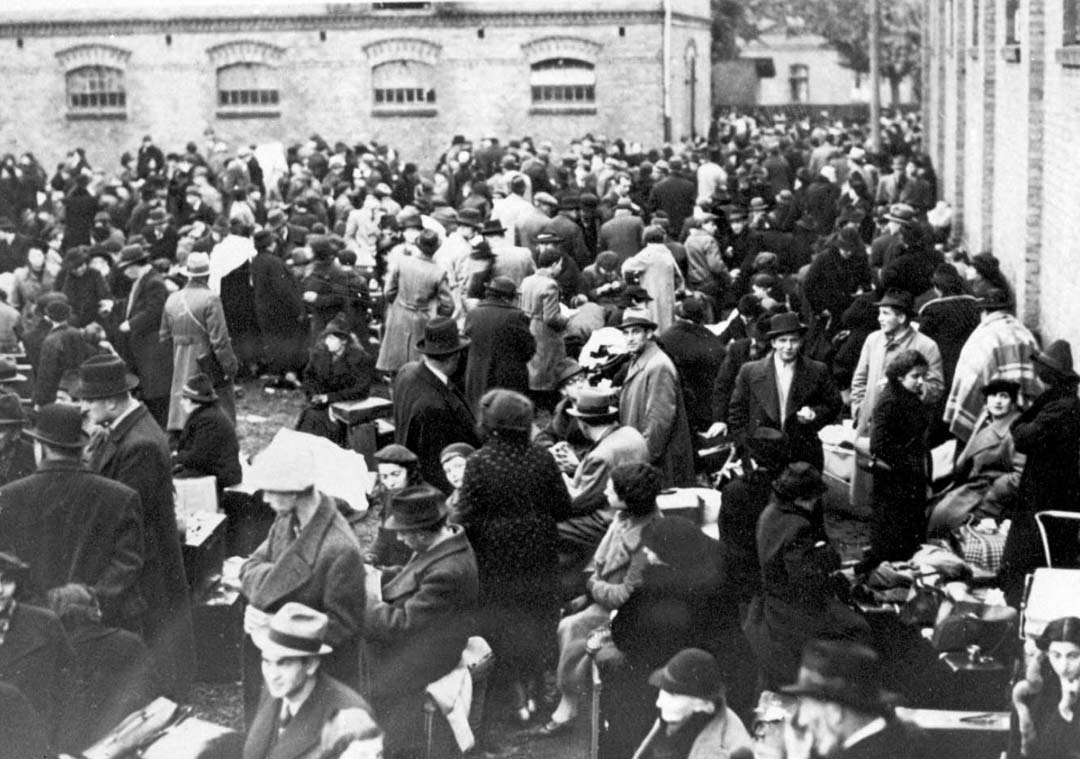 Zbąszyń, arrival. Photo: Yad Vashem digital collection 2656/18